China's aircraft carrier conundrum: hi-tech launch system for old, heavy fighter jets
PUBLISHED : Sunday, 19 November, 2017 
PLA Navy's J-15s, based on a Soviet design more than 30 years old, are world's heaviest carrier-based fighters
China's second home-grown aircraft carrier could be a world-class warship if it uses a domestically developed hi-tech launch system, but the hefty fighter jets it would have to launch remain a fly in the ointment for the country's naval power aspirations.
While Beijing is narrowing the aircraft carrier technology gap with the United States, the country's carrier programme is still hindered by the capabilities of its carrier-based warplanes.
China spent more than a decade developing its first carrier-based fighter, the J-15, based on a prototype of a fourth-generation Russian Sukhoi Su-33 twin-engined air superiority fighter – a design that is now more than 30 years old.
Breakthrough to power most advanced jet launch system on China's second home-grown aircraft carrier
The J-15, with a maximum take-off weight of 33 tonnes, is the heaviest active carrier-based fighter jet in the world but the sole carrier-based fighter in the People's Liberation Army Navy. Its weight is one of the key reasons military leaders have pushed for the use of an electromagnetic aircraft launch system (EMALS) on China's third carrier, construction of which is expected to start next year, rather than steam-powered catapults, a military source told the South China Morning Post.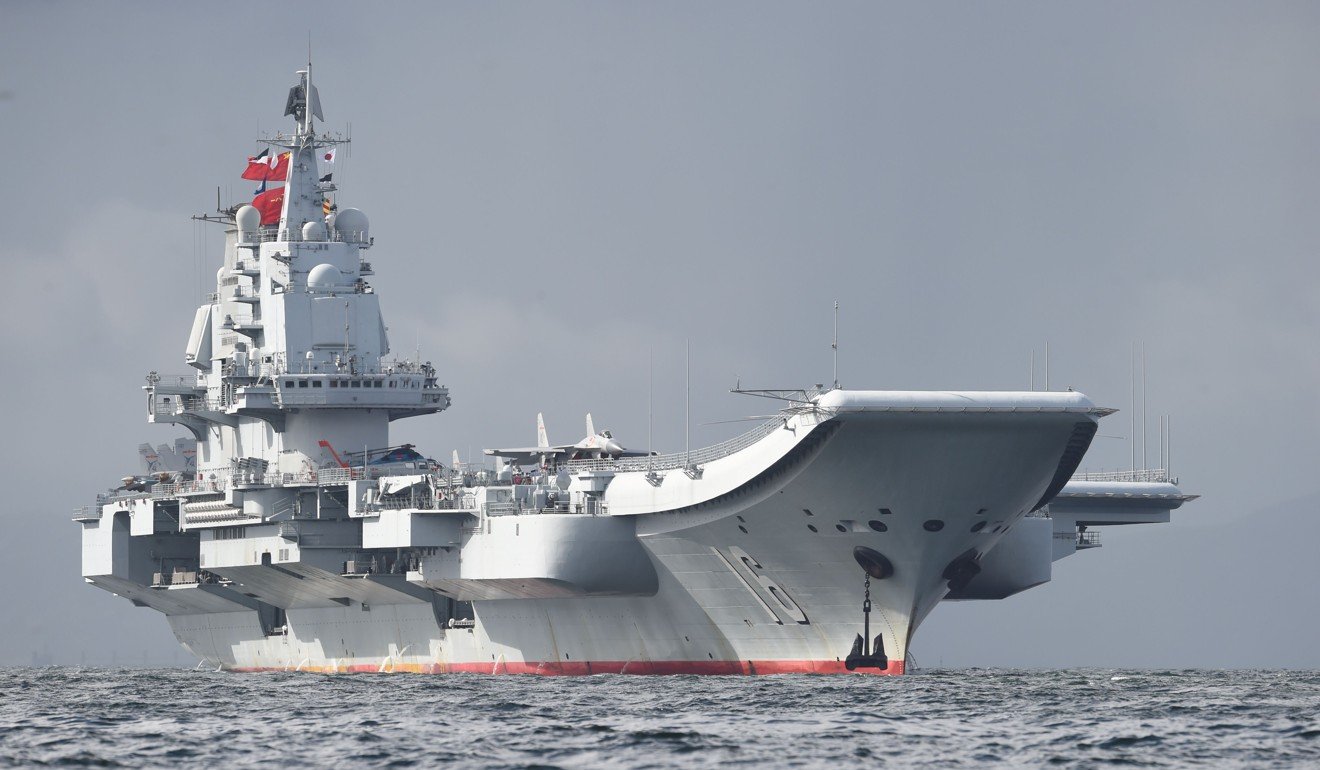 "The maximum take-off weight of the J-15 fighter is 33 tonnes and experiments found that even the US Navy's new generation C13-2 steam catapult launch engines, installed on Nimitz-class aircraft carriers, would struggle to launch the aircraft efficiently," the source, who requested anonymity, said.
The US Navy also relied on a heavy carrier-based fighter in the past, the 33.7 tonne F-14 Tomcat. But they were replaced by the lighter F-18 Super Hornet in 2006 after 32 years of service. The maximum take-off weight of an F-18 Super Hornet is 29.9 tonnes according to the website of manufacturer Boeing.
How a luxury Hong Kong home was used as cover in deal for China's first aircraft carrier
All carrier-based aircraft need to jettison their munitions and burn off their fuel before landing on a carrier to reduce runway damage and the risk of a fire or explosion. The empty weight of the F-18 is 14.5 tonnes, three tonnes less than the J-15, which means the J-15 causes more damage to a carrier runway when it lands.
"If China insisted on using steam-powered catapults to launch the J-15, it would look like forcing a toddler to run with [Chinese hurdler] Liu Xiang and [Jamaican sprinter] Usain Bolt," the source said. "That would be so embarrassing!
"EMALS' experimental results showed the new technology is able to catapult the J-15 fighter more easily and more efficiently. In the short-run, it's impossible for China to produce lightweight fighters, so why not take the better route and use EMALS directly?"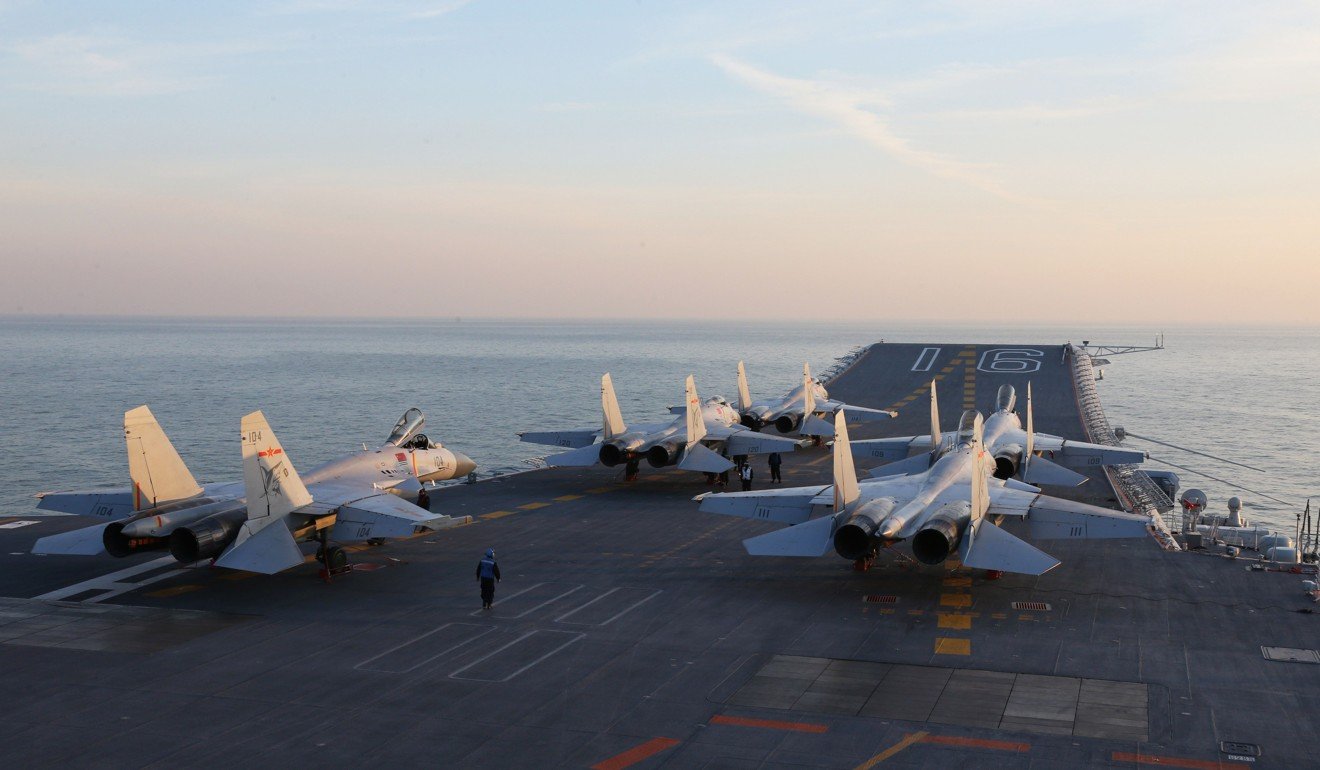 The source said China was confident about its EMALS technology now that it was able to produce its own insulated-gate bipolar transistor (IGBT) chips, a key component of the high-efficiency electric energy conversion systems used in variable-speed drives, trains, electric and hybrid electric vehicles, power grids and renewable energy plants.
The technology was developed by China's first semiconductor manufacturer, Hunan-based Zhuzhou CSR Times Electric, and British subsidiary Dynex Semiconductor after the Chinese company acquired 75 per cent of Dynex's shares in the aftermath of the 2008 global financial crisis.
China's first home-grown aircraft carrier could join the navy ahead of schedule
An integrated propulsion system, a technological breakthrough developed by top PLA Navy engineer Rear Admiral Ma Weiming and his team, will enable China's second home-grown aircraft carrier to use the world's most advanced launch system for its fighter jets without having to resort to nuclear power.
An aircraft carrier uses a lot of electric power for take-offs and landings and the integrated propulsion system will be able to provide it. Ma has said experimental results showed the system could result in fuel savings of up to 40 per cent for an aircraft carrier.
EMALS, with a higher launch energy capacity, will also be more efficient than steam-powered catapults, allowing for improvements in system maintenance, increased reliability, and more accurate end-speed control and smoother acceleration.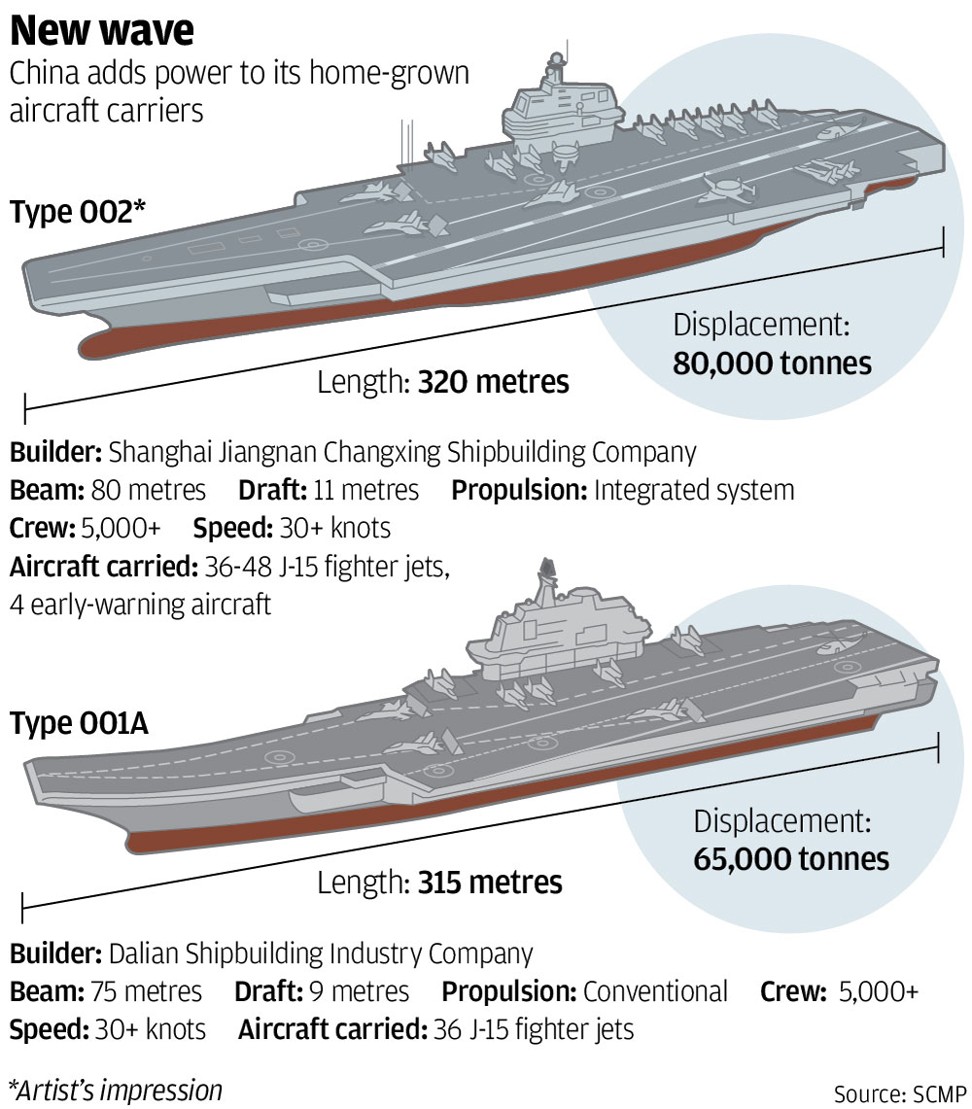 In an interview with China Central Television broadcast on November 3, Rear Admiral Yin Zhuo, a senior researcher at the PLA Naval Equipment Research Centre, said China had done "hundreds of [land-based] tests" using EMALS with J-15 fighters in the past few years.
Yin's comments indicate China might now have mature and reliable EMALS technology. But they also revealed an embarrassing fact: the next generation Chinese aircraft carrier, equipped with a US-style catapult launch system, will still be launching outdated fighter jets.
The US and the former Soviet Union had different combat strategies in mind when they designed their aircraft carriers. For the US Navy, carrier-based fighters were the key weapons of a carrier battle group, while the Soviets opted to add different types of missile launchers and warplanes and relied on an inefficient ski-jump launch ramp.
China's first aircraft carrier, the Liaoning, and its sister warship, the 001A, which was launched in April, both have runways featuring ski-jump ramps, which limit them to launching one fighter jet at a time. The catapults used on US carries can launch up to four aircraft simultaneously.
"There are limits to China's J-15 as it was developed based on the Su-33, which was designed for the former Soviet navy's Kuznetsov-class carrier, the predecessor of the Liaoning," another source close to the PLA Navy said.
The Liaoning, then an unfinished Kuznetsov-class carrier known as the Varyag, was bought by Hong Kong-based businessman Xu Zengping, a PLA Navy proxy, from a Ukrainian shipyard in 1998.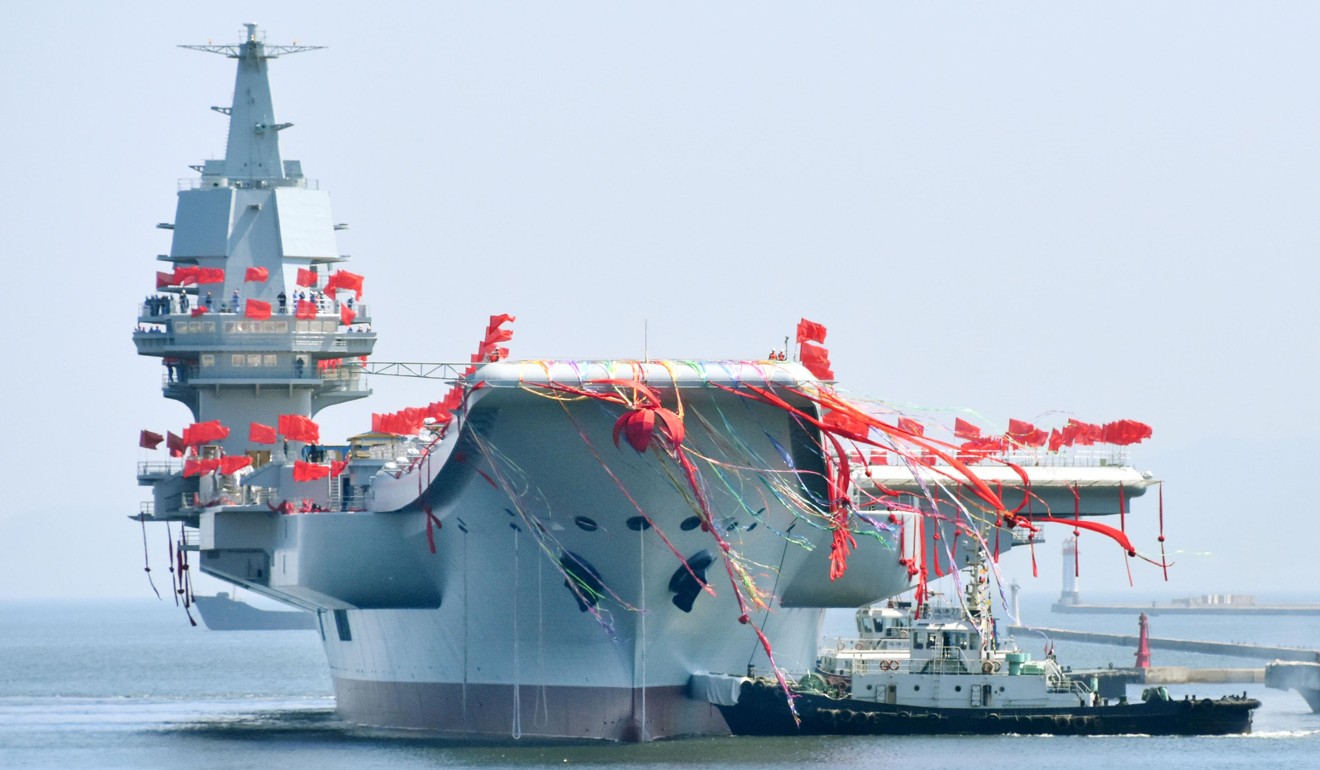 China has been trying to develop a new generation carrier-based fighter, the FC-31, with a maximum take-off weight of 28 tonnes, to replace the J-15, and put J-15 chief designer Sun Cong in charge of the project.
Pictures posted on mainland military websites show that Shenyang Aircraft Corporation, the manufacturer of the J-15, has produced two FC-31 prototypes, with one debuting at the Zhuhai air show in 2014.
Liaoning: everything you need to know about China's first aircraft carrier
However, the two military sources said, the development of the FC-31 had not proceeded smoothly and it had failed to meet the PLA Navy's requirements, with the key obstacle being what one described as "heart disease".
"China is still incapable of developing an engine for the FC-31 fighter," the first source said. "The FC-31 has needed to be equipped with Russian RD-93 engines for test flights."
The second source said the FC-31's failure to meet the PLA Navy's basic requirements for a new generation fighter meant "that in the next two decades, the J-15 will still be the key carrier-based fighter on China's aircraft carriers".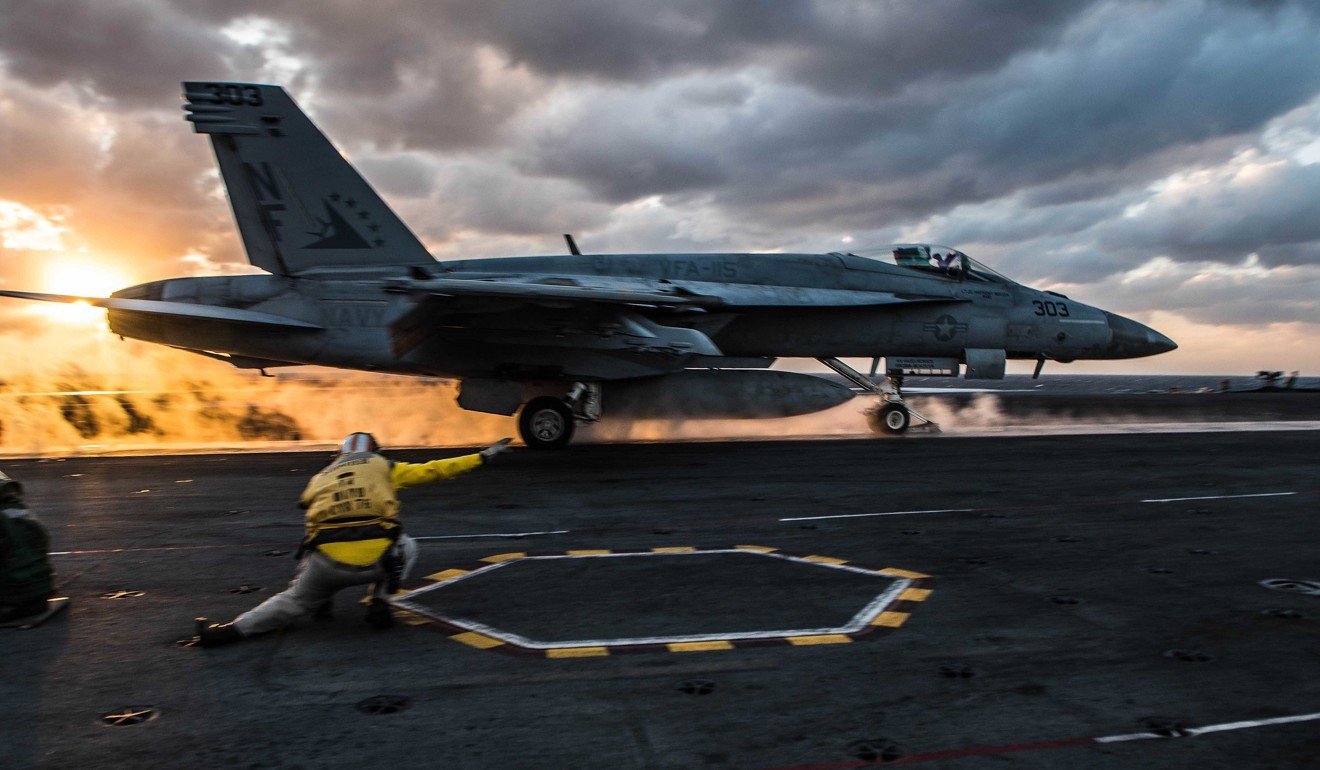 Back to Top