Some cool shots of U.S. Marine Corps Hornets launching for a mission in support of Operation Inherent Resolve missions.
Taken on Jun. 10, the following photographs show U.S. Marine Corps F/A-18 Hornet from Marine Fighter Attack Squadron 232, Special Purpose Marine Air-Ground Task Force—Crisis Response—Central Command, preparing and launching for astrike mission against Islamic State targets.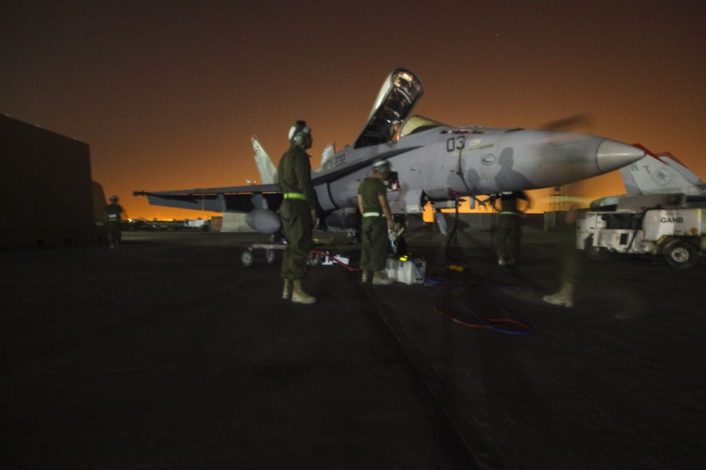 Deployed from their homebase at MCAS Miramar, VMFA-232 fly the "Legacy" Hornets in a combination of surveillance flights and kinetic strike missions in support of Iraqi Security Forces in their fight against ISIS.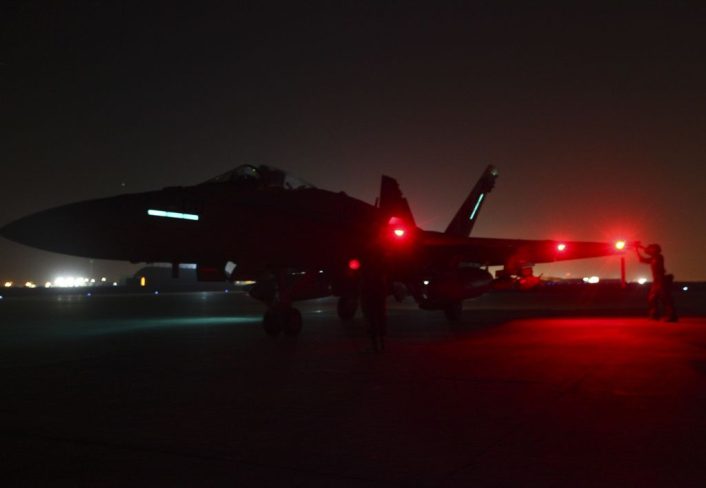 Noteworthy, the Marines F-18s appear to have been removed of their IFR (In-Flight Refueling) probe cover. In the past, other U.S. warplanes, including the U.S. Navy F-14s involved in Desert Storm, conducted combat operations without the probe hatch in order to prevent it to get jammed with the basket used by some aerial refuelers (like the U.S. Air Force KC-135s) or because it blocked during AAR (Air-to-Air Refueling) ops as a consequence of low temperatures at night.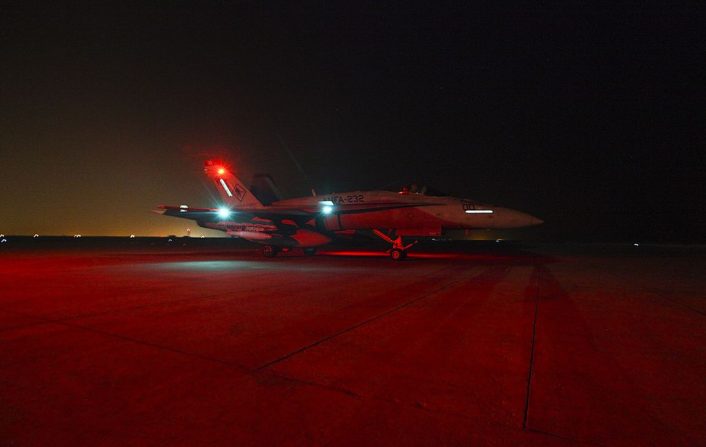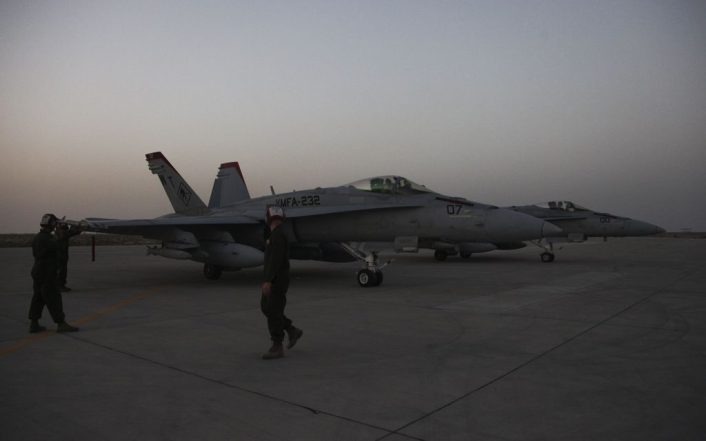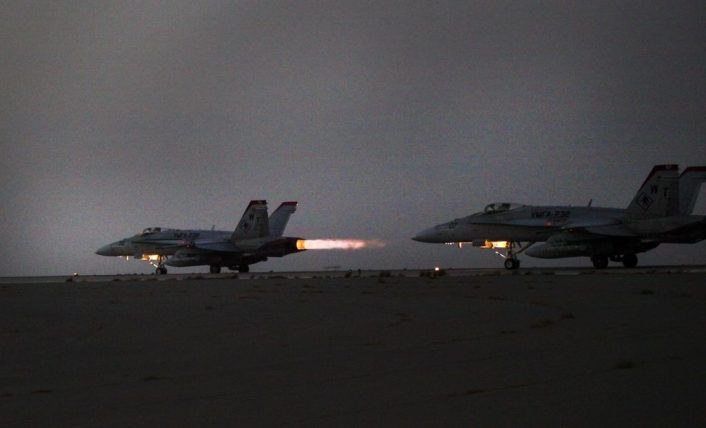 Image credit: U.S. Marine Corps