Costliest weapons system reviewed by Pentagon's testing chief

'No significant improvement' in aircraft available in years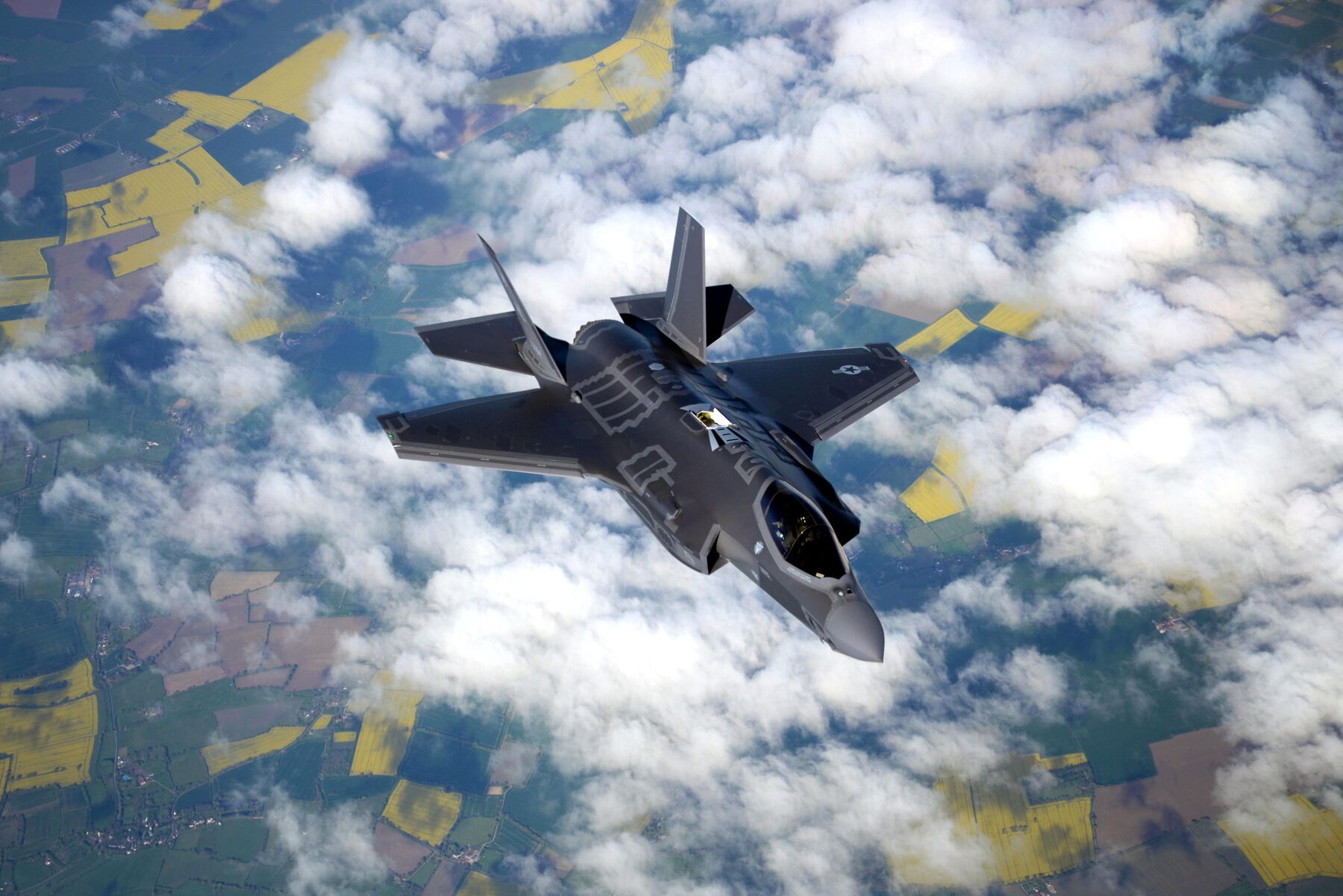 Efforts to improve the reliability of Lockheed Martin Corp.'s F-35 are "stagnant," undercut by problems such as aircraft sitting idle over the last year awaiting spare parts from the contractor, according to the Pentagon's testing office.
The availability of the fighter jet for missions when needed — a key metric — remains "around 50 percent, a condition that has existed with no significant improvement since October 2014, despite the increasing number of aircraft," Robert Behler, the Defense Department's new director of operational testing, said in an annual report delivered Tuesday to senior Pentagon leaders and congressional committees.
The F-35 section, obtained by Bloomberg News, outlined the status of the costliest U.S. weapons system as it's scheduled to end its 16-year-old development phase this year. Starting in September, the program is supposed to proceed to intense combat testing that's likely to take a year, an exercise that's at least 12 months late already. Combat testing is necessary before the plane is approved for full-rate production — the most profitable phase for Lockheed.
Pentagon officials including Deputy Defense Secretary Patrick Shanahan and chief weapons buyer Ellen Lord have highlighted the need to reduce the F-35's $406.5 billion projected acquisition cost and its estimated $1.2 trillion price tag for long-term operations and support through 2070. Still, the Defense Department is moving to accelerate contracting and production for the fighter despite the persistence of technical and reliability issues disclosed in the current phase of development testing.
Flawed Software
A final version of the plane's complex software has gone through 31 iterations and has yet to be deployed because of "key remaining deficiencies," the report found. The troubles also include more mundane issues, such as tires on the Marine Corps version of the plane, the F-35B, that are proving less than durable.
The upcoming testing, "which provides the most credible means to predict combat performance, likely will not be completed until" December 2019, according to the testing office.
By the end of the testing needed to demonstrate that the F-35 is operationally effective and suitable for its missions more than 600 aircraft already will have been built. That's about 25 percent of a planned 2,456 U.S. jets; 265 have been delivered to date.
Joe DellaVedova, spokesman for the Pentagon's F-35 program office, and Lockheed spokeswoman Carolyn Nelson did not respond to requests for comment on the new testing office report.
In an earlier statement, Nelson said Lockheed's 66 F-35 deliveries in 2017 represented "more than a 40 percent increase from 2016, and the F-35 enterprise is prepared to increase production volume year-over-year to hit full rate of approximately 160 aircraft in 2023."
Host of Issues
Behler's report lists a host of unresolved issues that will carry over into the F-35's combat testing unless they're resolved before its planned start in September:
About 1,000 unresolved deficiencies with the aircraft, the latest version of its software, and the primary flight-maintenance system known as ALIS that's crucial to keep the aircraft flying "will likely have a cumulative effect" on the aircraft's capacity during the combat testing.
The final version of the software known as 3F is likely to have "shortfalls in the capabilities the F-35 needs in combat against current threats."
Aerial refueling will be restricted for the Marines' F-35B and the Navy's carrier-based F-35C model.
The pilot's helmet display that depicts vital flight and and targeting information is flawed.
Classified "key technical deficiencies" affect the firing of AIM-120 air-to-air missiles, and "system-related deficiencies" mar the dropping of air-to-ground weapons to support ground troops
It will be late 2019 before developing, testing, verifying and deployment is complete for all the needed on-board electronic files, or "mission data loads," that identify the types of Chinese, Russian, Syrian or Iranian radar and air defense systems an F-35 pilot may encounter.
The problem of planes waiting for replacement parts is exacerbated by an immature diagnostic system that detects "failures" that "actually have not failed." The misdiagnosed parts are sent back to the original manufacturer then "returned to the supply chain," adding to the backlog in "an already overloaded repair system."